Revenue Cycle Analytics
Gain Key Insights and Discover Trends with Revenue Cycle Analytics
Better manage AR, evaluate performance across all payers, and identify areas to increase net revenue.
Accuracy Drives Insight
PMMC's industry leading accuracy metrics converts data into instant insight across the revenue cycle.
0%
Calculation Accuracy Rate
0%
Current Contracts Loaded
0%
Contract Accuracy Rate
Gain Insight with Revenue Cycle Analytics
PMMC's revenue cycle analytics are designed to work through every level of your organization. Insights are delivered in a suite of reports that are tailored to different audiences, ranging from executives who need quick insights to analysts that can explore the data and perform root cause analysis. This gives you the power to identify and remove barriers to more revenue.
Interested in Revenue Cycle Analytics? Watch Here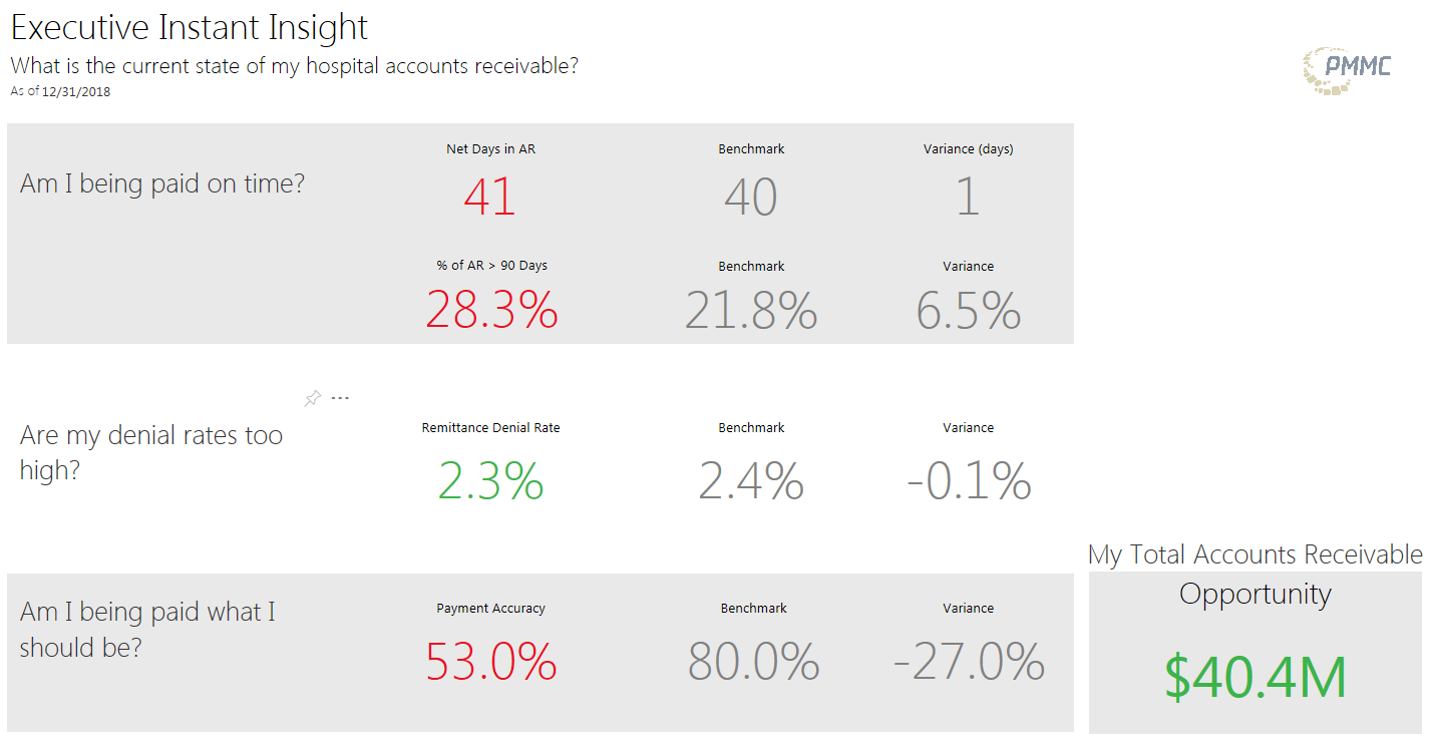 Get Instant Insight into How AR is Performing
By using industry leading HFMA benchmarks, PMMC's revenue cycle analytics allows hospital executives to view a high level snapshot of the current state of their accounts receivable.

Continue drilling down into the data to see the details of how each facility within your

system i

s performing and identify the cause of any revenue gaps such as denials, underpayments, and patient collections.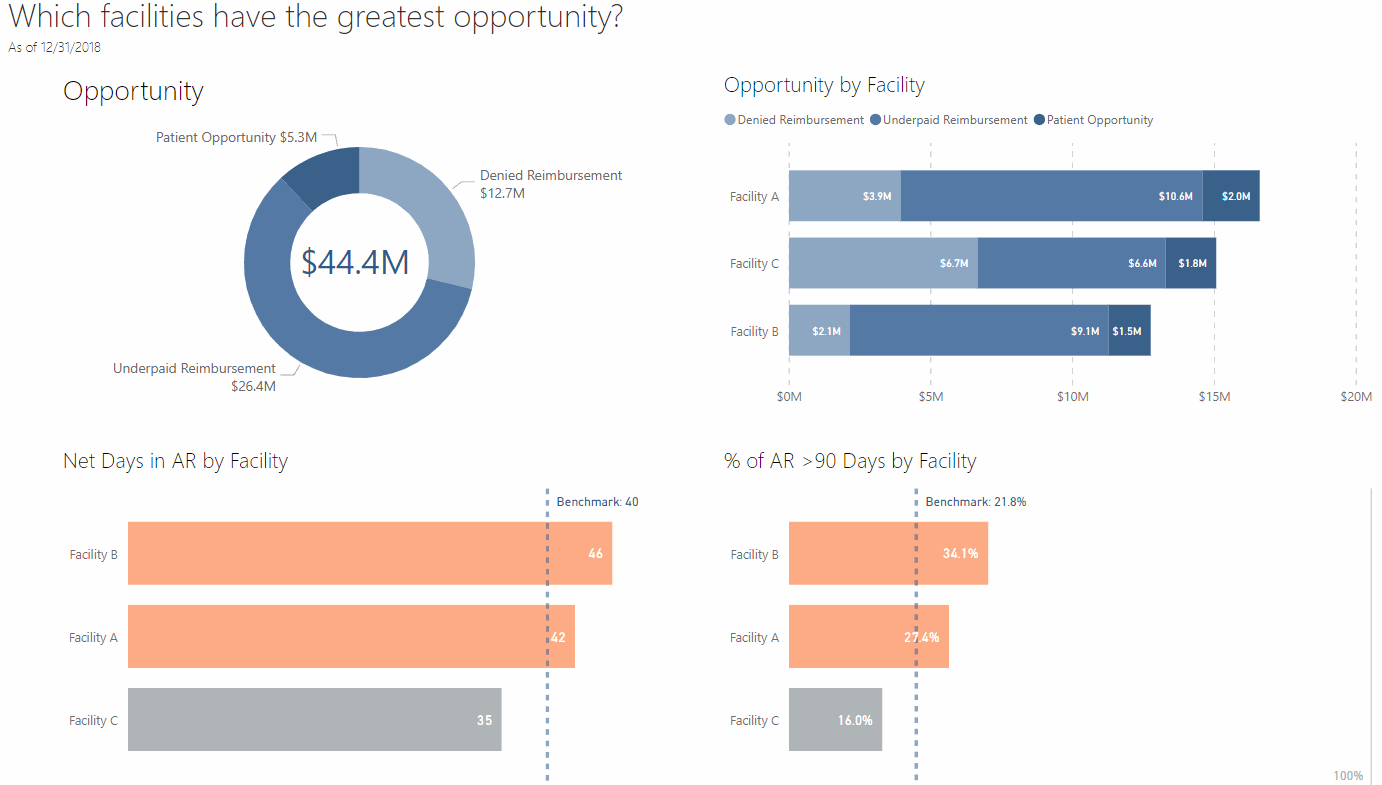 Evaluate Each Payer's Performance to Identify the Greatest AR Opportunity
Gain a deeper understanding of how your payers are truly performing with customizable snapshots allowing you to see the opportunities by payer as well as each payer's scorecard.
This tool provides quick insight into how many days it would take to recover your AR, what percentage of AR is over 90 days (by payer), and so much more.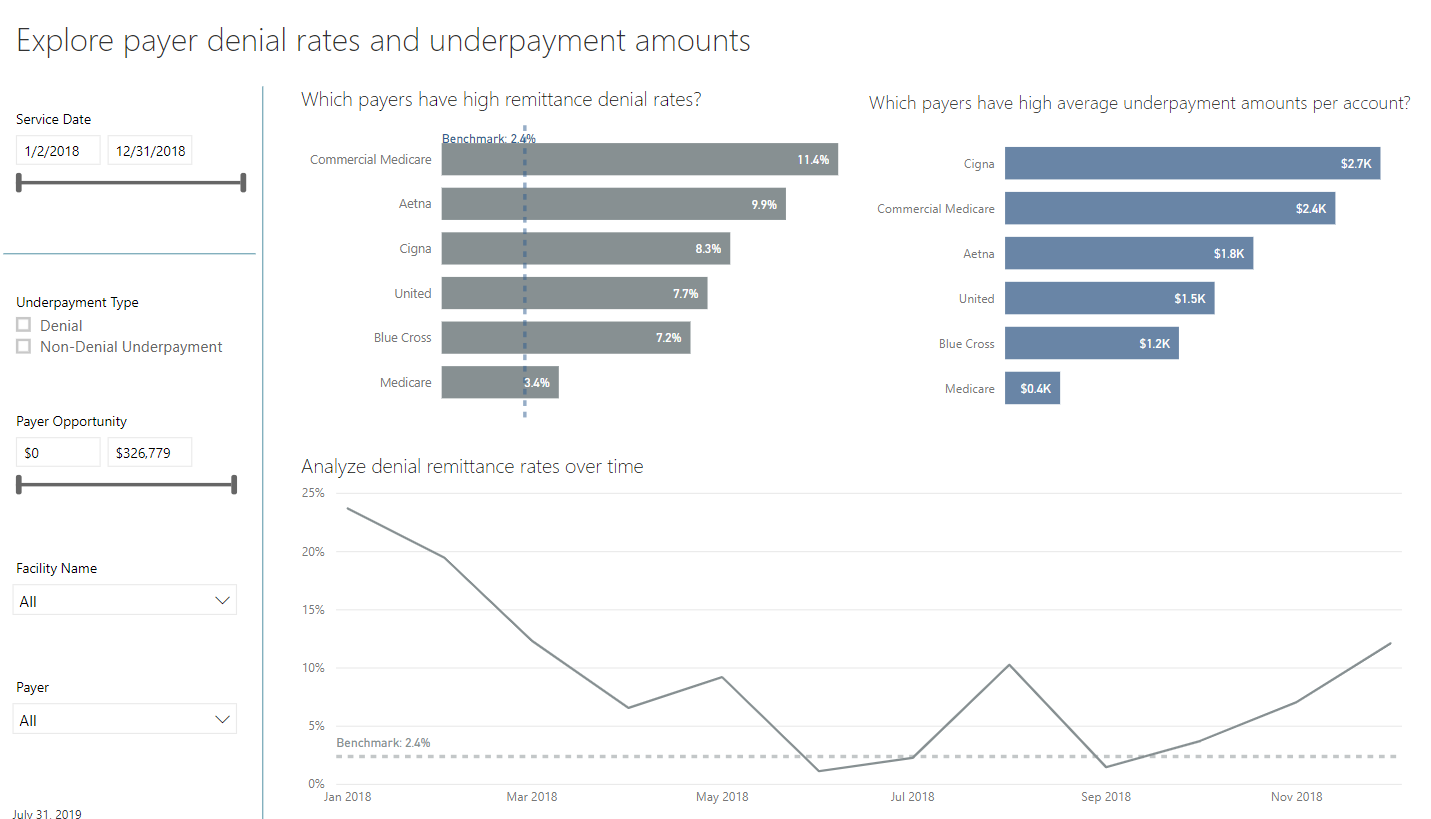 Explore Payer Denial Rates Over Time to Predict Trends
Always know where your payers stand by analyzing their denial rates and average underpayment amounts.
You can even glance through to see denial trends over time, enabling you to accurately forecast market trends.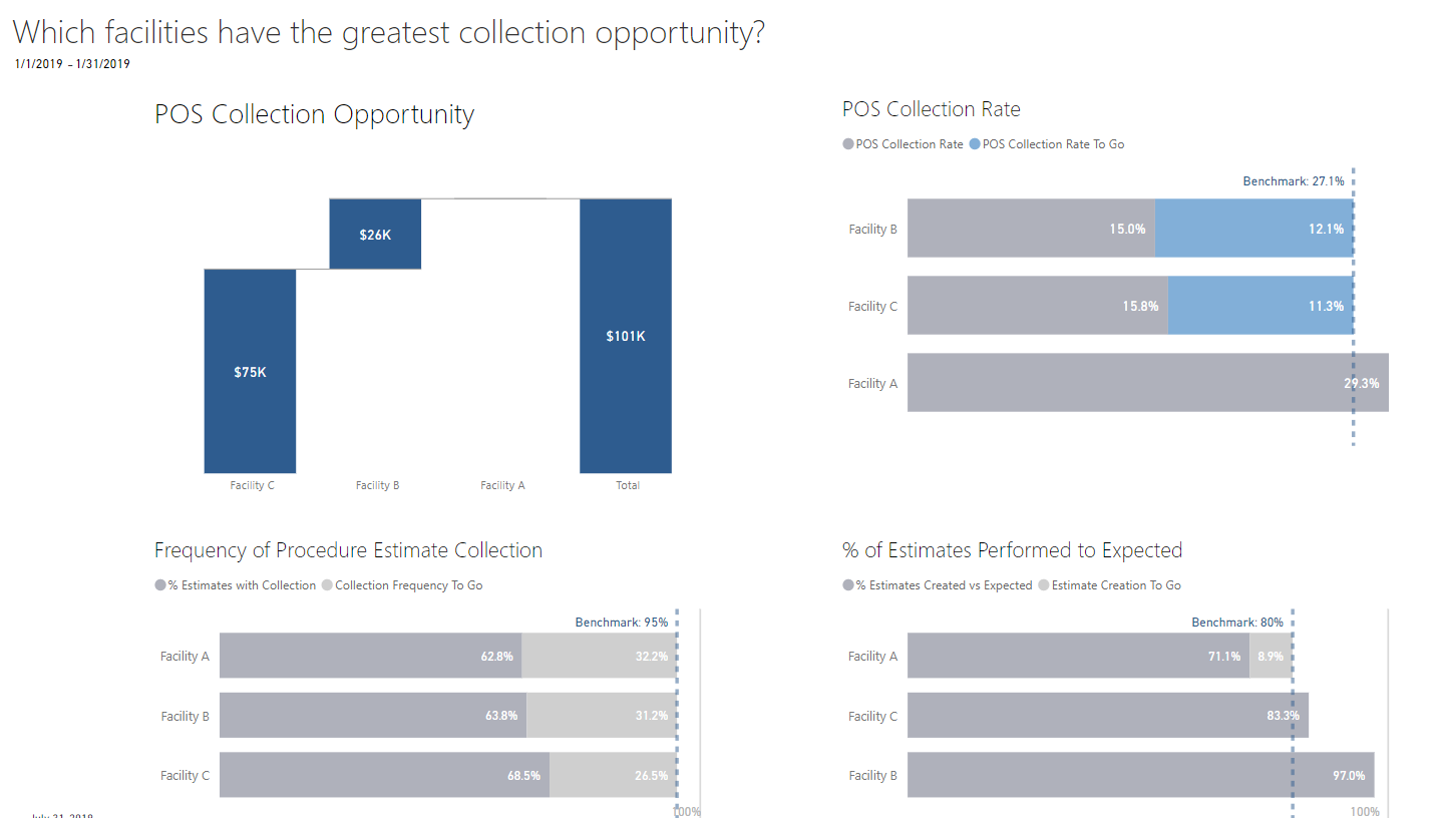 Gain Insight Into Patient Revenue Opportunities
With more price transparency regulations, providing out-of-pocket estimates is going to become increasingly important.
The Executive Insight dashboard clearly displays your point-of-service (POS) collection opportunity and how estimates are translating to patient revenue.